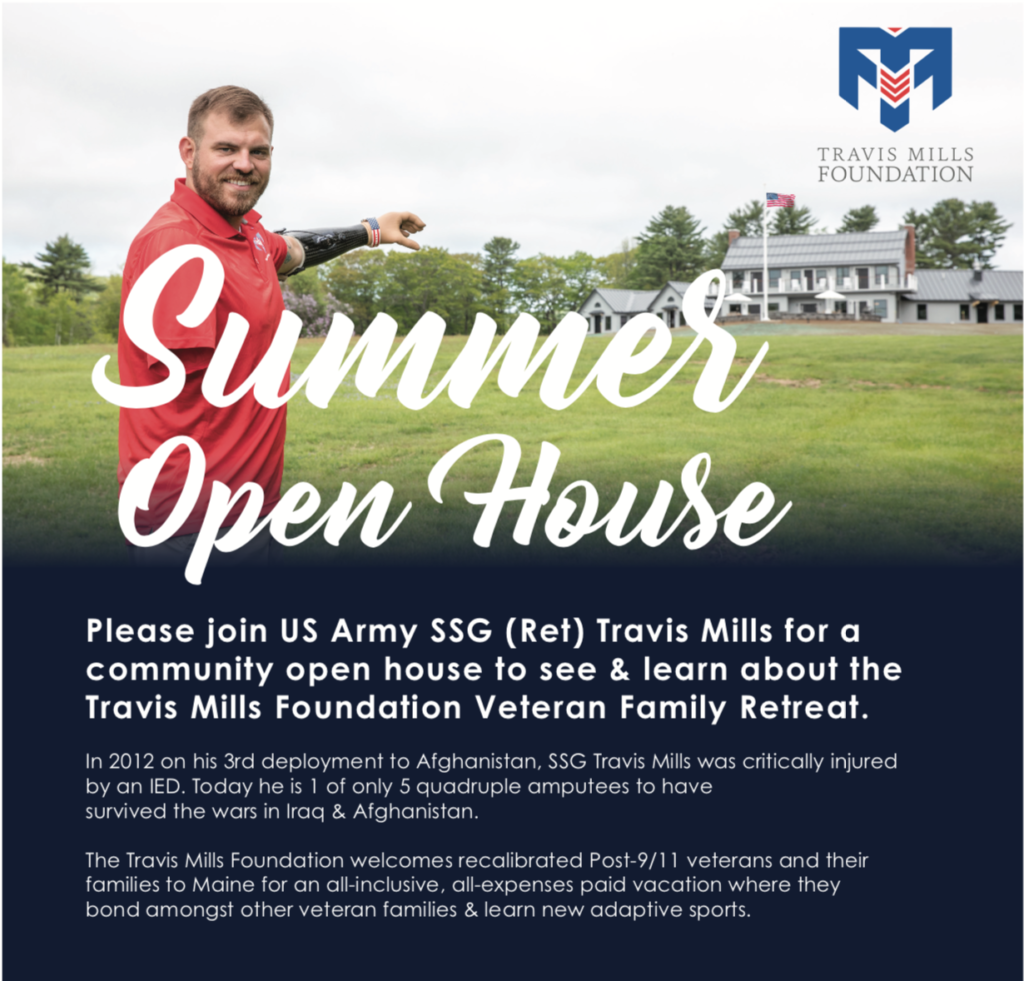 The 2018 season has started at the Travis Mills Foundation and we are already into our 3rd week of programming this year!
On August 4, 2018 we will be hosting our second open house of the year. Join us to take tours of the retreat, learn about our recent programming success, our 2019 ambitions, and learn more about how to get involved and support the Travis Mills Foundation.
When: August 4, 2018
Where: Travis Mills Foundation Veterans Retreat: 1002 Watson Pond Road Rome, ME 04963
Time: 1:00 pm – 4:00 pm
*Parking will be available on-site*
RSVP is not required but is helpful for scheduling tour guides. If you are interested in the event, RSVP here.
We look forward to seeing everyone in August!