Tough as They Come – Hardcover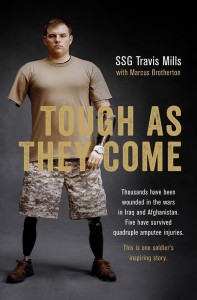 Travis: A Soldier's Story
You can purchase Travis: A Solider's Story directly from travisthemovie.com.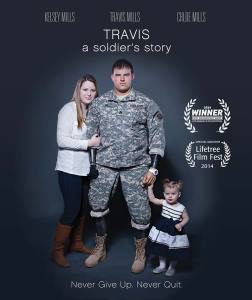 SSG Travis Mills Trucker Hat – $22.50
Introducing our new USA made trucker hat that features the SSG Travis Mills logo! Fully adjustable with a plastic snap enclosure on the back makes this hat an easy fit and comfortable. Order your SSG Travis Mills hat today!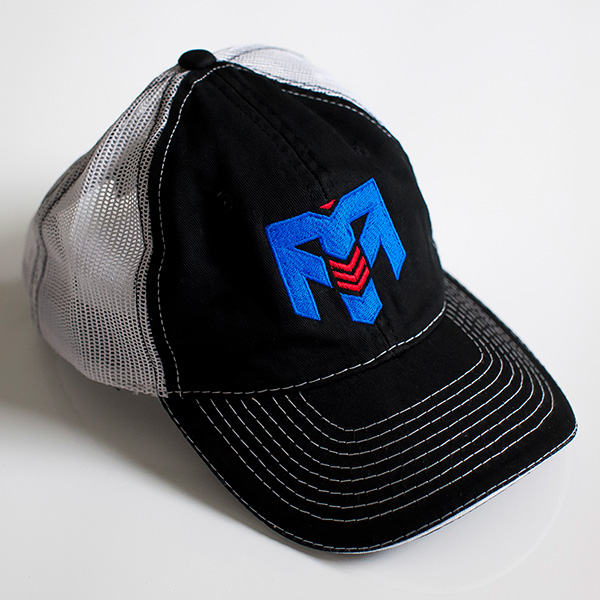 Gray T-Shirt: "Never Give Up. Never Quit." – $22.50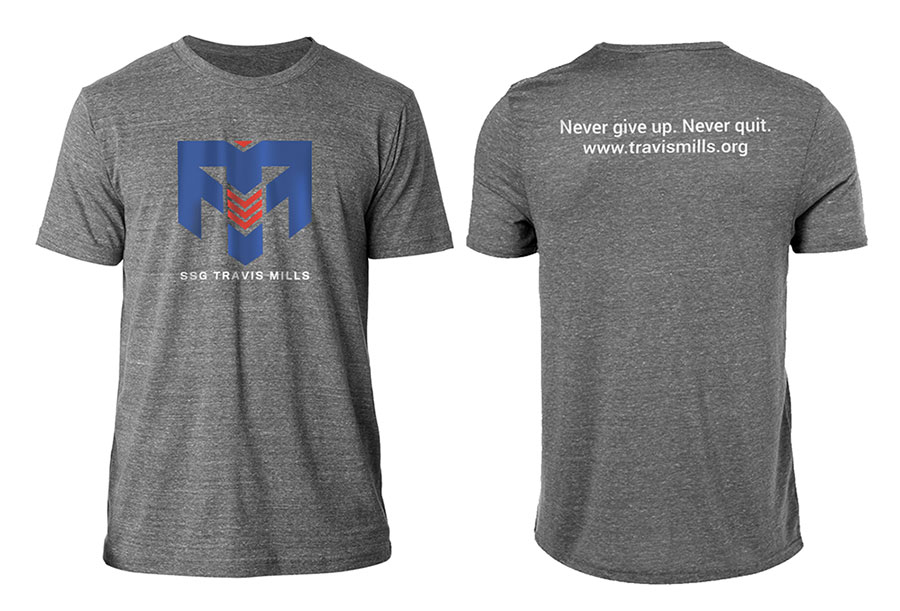 Note: To order multiple products, click the Add to Cart button, then from the PayPal page, click the Continue Shopping button to return to this page.
Wristbands "Never Give Up. Never Quit."