On August 20th of 2017, Andy Dube of Mt. Vernon, Maine is embarking on a full Ironman to benefit the Travis Mills Foundation in Lake Mont-Tremblant, Quebec.
An Ironman Triathlon is one of a series of long-distance triathlon races organized by the World Triathlon Corporation, consisting of a 2.4-mile swim, a 112-mile bicycle ride and a marathon 26.22-mile run, raced in that order and without a break.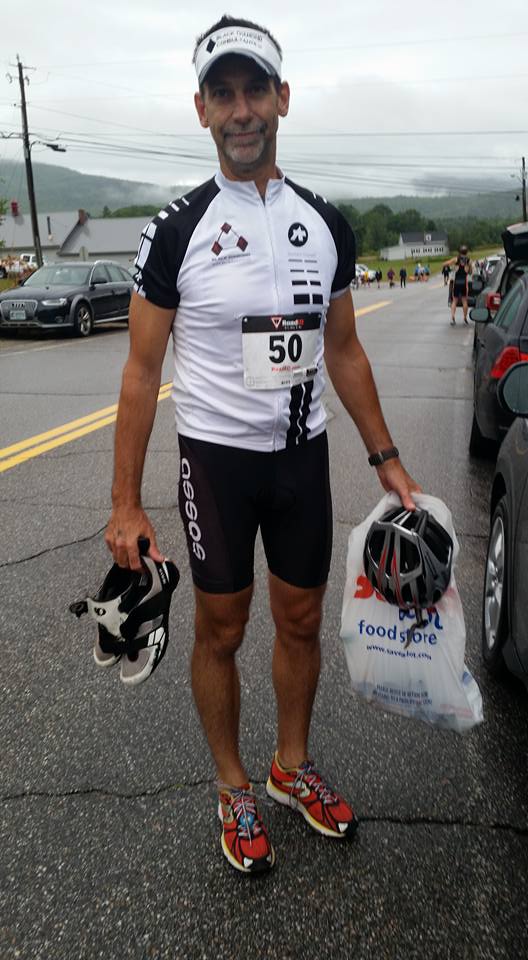 Andy has been competing in races for over 20 years and has raced in many sprint, and half distance triathlons. He has yet to enter a full distance triathlon, but thrilled to be doing so. At the end of March 2017, Andy's training begins!
At 53 years old, Andy feels very fortunate and blessed to be in good health to achieve his goal of completing his first Ironman. Andy is competing out of respect for the sacrifices of our service men and women and their families.
Please join us in rooting for Andy during his training and his upcoming Ironman.
Andy's race and training are sponsored by Black Diamond Consultants of Gardiner, Maine.
Congratulations, Andy on completing your Ironman and raising over $4,000 to support our veterans!