In addition to the Travis Mills Foundation, we strongly encourage you to take the time to learn about and support the amazing organizations below. These nationally-recognized organizations provide a variety of services to injured veterans and support families of soldiers who are disabled or killed while serving.
While this site is dedicated to Travis Mills, we know that millions of soldiers around the world have sacrificed for their country. This site is also dedicated to the men and women in uniform that give us the opportunity to enjoy the freedoms that we so frequently take for granted.
Gary Sinise Foundation
The Gary Sinise Foundation serves our nation by honoring our defenders, veterans, first responders, their families, and those in need.  The foundation does this by creating and supporting unique programs designed to entertain, educate, inspire, strengthen, and build communities.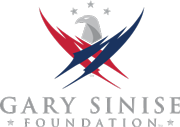 Help Our Military Heroes
Help our Military Heroes (HOMH) is a non-profit organization dedicated to providing the military wounded with fully equipped handicapped vehicles.

HOMH is donation-driven with 100% of public donations going toward purchasing special-needs vehicles for military heroes in need and other programs to help the wounded and injured.  HOMH recognizes that every case is different and works with each individual in need to modify a vehicle specific to his or her injuries.
America's Fund
America's Fund is a program created to direct urgently needed resources and financial support to injured and critically ill members of the U.S.
Armed Forces and their families. This is a program of the Semper Fi Fund, and since its inception in 2004, the Semper Fi Fund has provided more than $82 million in support.
Patient AirLift Services
PALS for Patriots, a program of Patient AirLift Services (PALS), enhances the lives of military personnel and their families by eliminating transportation as a barrier for our service men and women to receive life-saving care as well as life-changing services.
PALS provides free air transportation through their charitable aviation community to medical treatment, retreats like the Travis Mills Foundation Veterans Retreat, and morale boosting events. Thanks to the support of Major League Baseball, PALS is able to escort groups of wounded military members to MLB sponsored games throughout the entire baseball season.
Carrington Charitable Foundation
The Carrington Charitable Foundation's objective is to partner with Associates of the Carrington Family of Companies to reach out to those in need.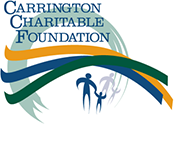 CCF seeks to promote giving back to the community through generous support of the chosen charities which reflect the interests and passions of Carrington Associates which include giving back to many military non-profit organizations.
Fotolanthropy
Fotolanthropy is a non-profit organization that documents inspiring true stories of people who have overcome adversity through photography and film.

Fotolanthropy produced the documentary, "Travis: A Soldier's Story" (www.travisthemovie.com) that is playing in select theaters nationwide.
Adaptive Training Foundation
The Adaptive Training Foundation's mission is to empower the human athlete, restore hope through movement, and redefine the limits of individuals with disabilities.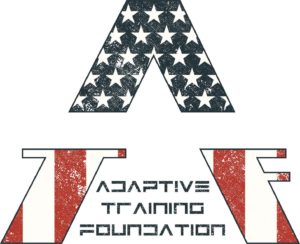 Stephen Siller Tunnel to Towers Foundation
Started in honor of Stephen Siller, a member of the NY Fire Department who gave his life on 9/11, this foundation supports the children and families of firefighters and military who sacrifice life and limb in the line of duty.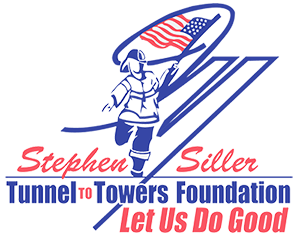 The Tunnel to Towers Foundation, in cooperation with the Gary Sinise Foundation, has committed to build a custom home for Travis and his family. They are also building homes for more than a dozen severely injured veterans. You can learn more about this effort, and contribute financially, by visiting Building for America's Bravest.
Truckin' 4 Troops
Truckin' 4 Troops is dedicated to supporting and serving wounded servicemen and women through well-organized family functions and events. They believe in getting the wounded and their families out of the hospital for some well-needed rehabilitation.



They utilize huge F650 pickup trucks and a handicap accessible 15-passenger buses to transport wounded veterans to events outside the hospital. We encourage you to check out the Trucking4Troops to learn more. We appreciate all that they have done for Travis Mills and family.
Dogs for Our Brave
Dogs for Our Brave provides service and companion dogs at no cost to injured service members with missing limbs.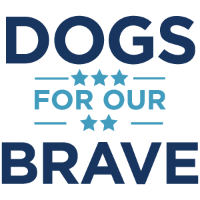 Each dog is a rescue that is trained to the recipient's needs. All food, veterinarian bills, and other dog necessities are provided at no cost to the owner.
Veterans Airlift Command
Veterans Airlift Command provides free air transportation to post 9/11 combat wounded veterans and their families for medical and other compassionate purposes through a national network of volunteer aircraft owners and pilots.

Please visit Veterans Airlift Command as this organization has been amazing in supporting Travis and his family.
Luke's Wings: Wounded Warrior Transportation Assistance Program
Luke's Wings is a non-profit organization that coordinates complimentary transportation for wounded soldiers, veterans, and their families during times of need.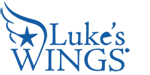 The organization has been incredibly generous and helpful to Travis and his extended family. Travis and his family are sincerely grateful for Luke's Wings and its incredible support of Travis and all wounded warriors. We strongly encourage you to visit the Luke's Wings website.
Travis Manion Foundation
Created in memory of Travis Manion, a United States Marine killed in action in 2007, the Travis Manion Foundation's mission is to assist our nation's veterans and the families of fallen heroes.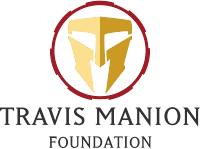 This unique non-profit organization provides challenge grants for individuals looking to honor a wounded or fallen soldier. They also provide financial and moral support to family members of soldiers in their times of need. To learn more, please visit the Travis Manion Foundation website.
The Aleethia Foundation
The Aleethia Foundation is proud to play a role in supporting injured service members and their families through the early phases of the healing process.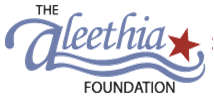 Aleethia provides "Friday Night Dinners" with the goal to bring injured service members to a safe and accepting environment and show them that life is still good. Be sure to visit the Aleethia Foundation for more information and to show them your support!
The Yellow Ribbon Fund
This great organization has been a tremendous support. They go to great lengths to arrange transportation and housing for visiting family members, coordinating social and family activities, and mentoring wounded soldiers when needed.


They provide education, career guidance, and even legal support as needed. Visit Yelllow Ribbon Fund to learn more about this great organization and to make a contribution.
The General's Kids LLC
The General's Kids LLC focuses 100% on the children and young siblings of wounded, ill, and injured servicemen. They connect children with others of similar ages who may be going through similar struggles.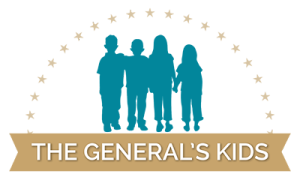 This great organization believes that each and every child or younger sibling of a wounded warrior is important and that their sacrifice should be recognized.
Vail Veterans Program
Vail Veterans Program is a non-profit program that provides military injured and their families innovative programs that build confidence and improve lives. 

They provide adaptive sports like rock climbing, mountain biking, skiing and snowboarding. 
The Yellow Ribbon Guard
Organized in 2009, the Yellow Ribbon Guard makes a difference in the lives of the men and women who protect our freedom.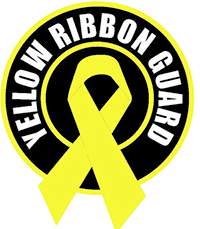 They organize year-round mailings to deployed troops and also provide assistance to wounded soldiers, veterans, their families, and the families of fallen soldiers.