Dear Friends,
2018 is off to a great start. Kelsey, Chloe, Dax, and I are doing well (he's 6 months old!). Thank you for your continued support.
The Travis Mills Foundation staff has a great year planned, and we're looking forward to welcoming 128 veteran families during our 16 weeks of programs. This is an increase from 84 families for our inaugural year thanks to your continued support!
If you know a deserving veteran who has been permanently physically disabled as a result of his/her military service, applications are now open. Please encourage veteran families to be a part of our programs.
Out at the retreat, our facilities manager, US Army 1SG Chris Roseberry has been restoring our barn to house our new Kubota Tractor and create a workspace for the repairs and projects that come with being a 'homeowner.' We're looking forward to revamping our garage and staff apartment for the spring.
In May, we will install our playground donated by Cedar Works, and in June, we plan to kick-off the summer with all of you (stay tuned for details!) By the end of 2018, we will have full plans for our next building – a multi-purpose center where we plan to host activities like dance lessons, music class, and events for veterans both nationally and locally.
We have hit the ground running this year… and speaking of running, we hope you'll join us on Memorial Day at the Miles for Mills 5K.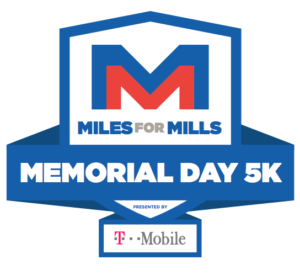 Most of all, thank you for your continued support of our veterans and our mission. May we continue to live in a nation that is grateful for the sacrifices of our heroes.
Never Give Up. Never Quit.
Travis Mills, Kelsey Mills, and the Travis Mills Foundation Team