The Travis Mills Foundation supports recalibrated veterans and their families through long-term programs that help these heroic men and women overcome physical obstacles, strengthen their families, and provide well-deserved rest and relaxation.
We support these veterans through our nationally recognized retreat located in the Belgrade Lakes Region of Maine. Veteran families who have been injured in active duty or as a result of their service to our nation receive an all-inclusive, all-expenses paid, barrier-free vacation in Maine where they participate in adaptive activities, bond with other veteran families, and enjoy much-needed rest and relaxation in Maine's outdoors.
In 2017 we hosted 84 veteran families that were able to participate in adaptive sports and activities. Those activities included:
Yoga

Archery

Kayaking

Canoeing

Boating

Fly Fishing

Bass Fishing

Guided Fishing Trips

Pottery

Painting

Culinary Arts (Cooking Courses, Baking)

Guest Chefs

Martial Arts (Self Defense)

Challenge Ropes Course

Cycling

Horseback Riding

Shooting Sports

Hiking

Golfing

Massage therapy
Our Belief
During Travis's recovery at Walter Reed National Military Medical Center, Travis was a mentor and leader to other recalibrated warriors at the facility earning him the nickname: "Mayor of Building 62." In the midst of Travis's journey to his new normal, Travis and his family travelled to Crested Butte, Colorado where he participated in adaptive sports. This trip to Crested Butte had a profound impact on Travis and his family, and they had a vision to bring recalibrated warriors to their new home state of Maine so that these warriors could continue their recovery and rehabilitation.
Our Vision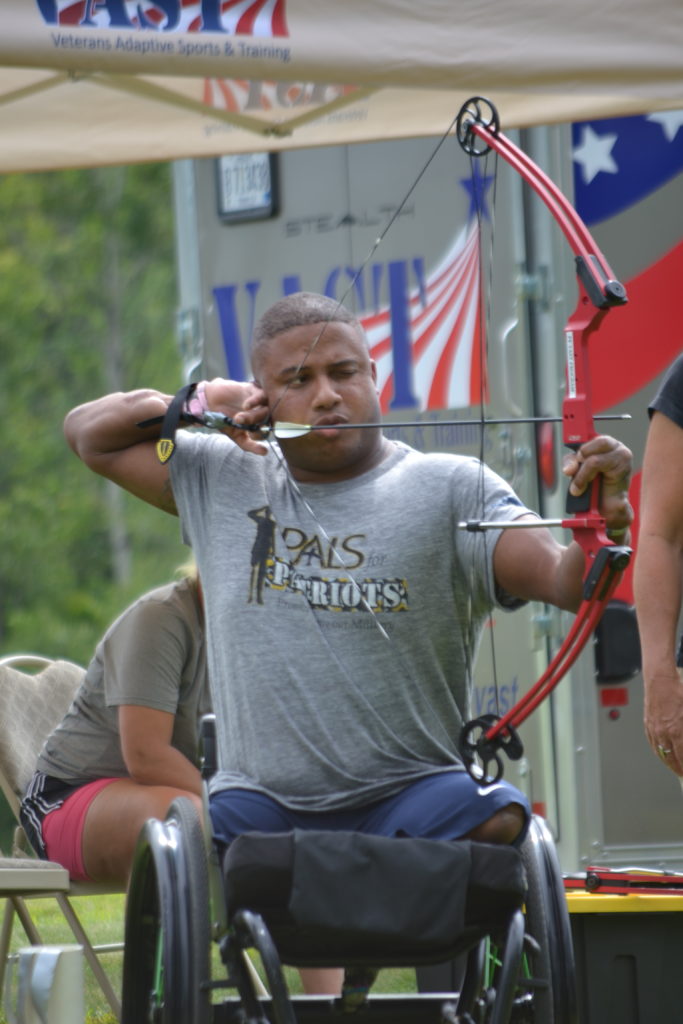 The Travis Mills Foundation has created a fully accessible retreat for combat injured veterans and their families. The retreat is a uniquely designed, fully accessible comfortable lodge for relaxation, adaptive sports and family recreation.
The Travis Mills Foundation had purchased the historic Maine Chance Lodge originally built in 1929 by cosmetics pioneer, Elizabeth Arden. Located in Rome, Maine, the lodge was the nation's first elite spa dedicated to serving celebrities. The lodge was recently renovated and opened for veterans and their families in the summer of 2017. The retreat helps fill a vital role in the recovery, camaraderie, spousal support, reconnection, relaxation and reintegration of our military heroes – a true and lasting symbol of a grateful nation. The Travis Mills Foundation offers you the opportunity to join our mission to benefit and assist combat-injured veterans and their families. Donations and sponsorships are critical to achieving our mission; accordingly, we are sincerely grateful for every dollar donated to the Travis Mills Foundation.
To donate to the Travis Mills Foundation, please click here.